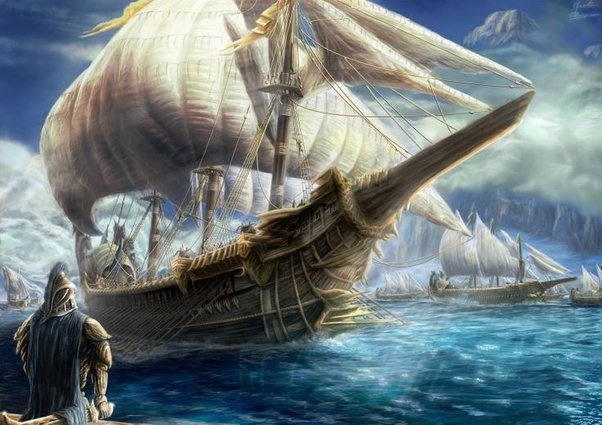 Tarannon (TA 654-TA913) later known as Tarannon Falastur of Gondor was the 12th King of Gondor. He held the title of Captain of Hosts a high honour in the Gondorian army as well as being the first ship king of Gondor, who explored and conquered realms along the shores of Ethir Anduin.
His wife Beruthiel, refused to live along the sea with him at Pelagir, choosing to stay in Osgiliath, it was said she owned cats that could spy on men. He eventually set her adrift on a boat, and consequently became the first king to die without an heir and was succeeded by his nephew and second Ship King Earnil 1.
A man of many firsts.
Trivia– his name is also not fully explained in Quenyan. Tarannon is a mixture of languages, both Quenya and Sindarin, meaning "High gate".
Falastur means "Lord of the Coasts" in Quenya.
Information about his reign and his relationship with Beruthiel is found largely from the Unfinished Tales book, or check out the glossary page on Beruthiel for more facts.