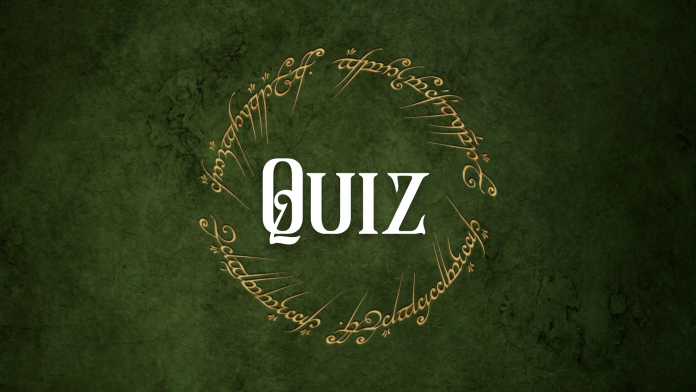 Faramir tells Gandalf he saw Frodo how long ago?
But the only brew for the brave and true comes from the ..
Who catches the bridal bouquet at Sam and Rosie's wedding?
How many arrows does Legolas fire into Mumakil's head to take it down?
How many men is Theoden able to muster?
Who gives hope to Men in the Return of the King movie?
Where does the Fellowship split up?
Who said "I looked into your future and I saw death"
Who said "Your words are poison"
"We ain't had nothing but _______ bread for three stinking days!"
In the Return of the King movie, who Aragorn sees next after greeting Legolas at the coronation?
Who is the last to board the ship to Undying Lands in the movie?
Share the quiz to show your results !
Subscribe to see your results
Lord the of the Ring Quiz III
I got %%score%% of %%total%% right
%%description%%