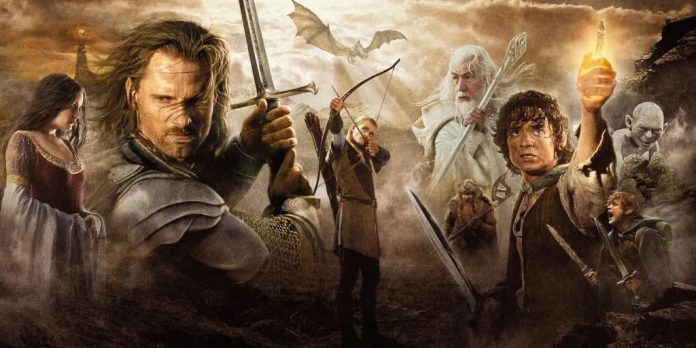 Fresh details surrounding new movies based on Tolkien's most notable work, The Lord of the Rings broke Thursday, February 23rd. The Embracer subsidiary, Freemode acquired rights to J.R.R. Tolkien's The Lord of the Rings, The Hobbit, and other literary works surrounding the lore of Middle Earth, in August of 2022 and is starting to release information on what they're planning.
Freemode, working through their Warner Bros studio and their New Line Cinema label (the same one that produced Jackson's The Lord of the Rings and The Hobbit trilogies), will be working on "multiple" projects based on Tolkien's works.

While no directors or crew have been attached to the new projects, Peter Jackson, Fran Walsh, & Philippa Boyens (both collaborators with Jackson on The Lord of the Rings and The Hobbit trilogies) released a statement saying:
"Warner Bros. and Embracer have kept us in the loop every step of the way. We look forward to speaking with them further to hear their vision for the franchise moving forward."

The Hollywood Reporter
When speaking about the delicacy of handling such beloved literary work:
"We understand how cherished these works are and working together with our partners at New Line Cinema and Warner Bros. Pictures, we plan to honor the past, look to the future, and adhere to the strongest level of quality and production values," 
Lee Guinchard, CEO of Freemode

Variety
Escapist Magazine reported this joint statement from the newly-installed Warner Bros. Studio leaders Mike De Luca and Pam Abdy:
"Twenty years ago, New Line took an unprecedented leap of faith to realize the incredible stories, characters, and world of The Lord of the Rings on the big screen. The result was a landmark series of films that have been embraced by generations of fans. But for all the scope and detail lovingly packed into the two trilogies, the vast, complex, and dazzling universe dreamed up by J.R.R. Tolkien remains largely unexplored on film. The opportunity to invite fans deeper into the cinematic world of Middle-earth is an honor, and we are excited to partner with Middle-earth Enterprises and Embracer on this adventure."

Escapist Magazine
The studio has already slated an animated film, The Lord of the Rings: The War of Rohirrihm to be released in 2024, as well as 5 video games before April of 2024 that are also set within Middle Earth.